DonadonSDD NAM 05 rupture indicators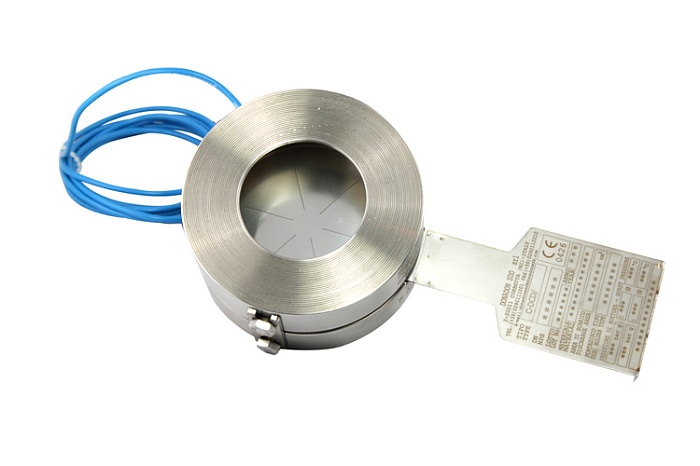 NAM 05 inductive rupture alarm systems are recommended for installation on rupture discs and explosion vent panels.
The NAM 05 indicator is composed of:
an inductive proximity sensor installed downstream the disc or panel
a target supplied with the disc or panel
When the disc opens, the target is moved and the sensor sends a signal to the plant safety system. The discs or panels are supplied with a new target.
NAM 05 is an intrinsic safety device certified:
ATEX II 1G Ex ia IIC T6
ATEX II 1D Ex iaD 20 T 108°C
It can therefore may be used in locations where potentially explosive atmospheres are present (classified zones 0, 20, 1, 21, 2, 22 according to European Directive 94/9/EC (ATEX)).
Zone installation also depends on barrier type:
Ex ia barrier zone 0; 20 ; 1; 21; 2; 22
Ex ib barrier zone 1; 21; 2; 22
NAM 05 is normally supplied with 2m bipolar cable that must be connected to the plant's safety system through an intrinsic safety barrier.
Installation must be according to standard EN 60079-14