EXPLOSION VENTING PANELS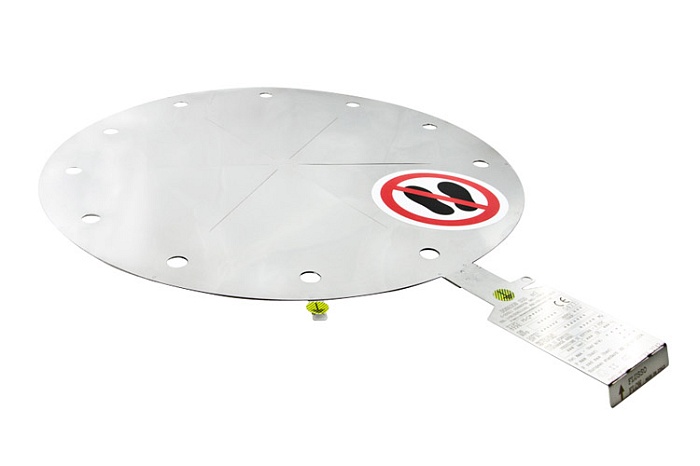 What is an explosion venting panel? How Does a rupture panel Work?
Explosion vents or rupture panels are crucial safety devices designed to protect personnel, equipment, and buildings from the devastating effects of excessive internal, explosion-incurred pressures. Explosion venting panels serve as a pressure relief mechanism, providing protection against excessive internal pressures caused by explosions in industrial processes. These safety devices are designed to open (or activate) when their opening pressure (pstat) has been exceeded, effectively relieving the pressure.
DonadonSDD specializes in non-self-reclosing explosion vents, featuring diverse shapes, materials, temperature tolerances, pressure resistances, and more. Find the perfect solution for your venting needs with our top-quality explosion vent panels, designed to excel in performance and meet industry standards.
Why choose DonadonSDD explosion venting panels for your industrial safety needs?
Our high-quality explosion vent panels provide optimal protection in various industrial applications where there's a significant risk of explosion due to the nature of the processed materials. Designed to yield under rising pressure and safely vent it, these panels are the ideal choice for critical safety points.
DonadonSDD explosion vent panels consist of three primary layers: a calibrated metal section, a protective base, and a PTFE holding membrane. We also offer panels with counterpressure support and ATEX, EX II GD, and EX II D certifications, if needed.
Suitable for use with gas and/or dust, our panels function well in static, pulsating, and cyclic conditions. They are ideal for installation on dust manifolds, dryers, troughs, silos, separators, mixers, boosters, air purifiers, sieves, and filters. With compatibility for carbon or stainless-steel frames, there's no need for machined frames or expensive containers.
Our ATEX certified venting panels can be installed in areas with explosive atmospheres, adhering to the European Directive ATEX 2014/34/UE classifications. DonadonSDD explosion vent panels are known for their simple installation process, minimal maintenance requirements, extended durability, and swift substitution following an explosion incident.
Choose DonadonSDD explosion vent panels for a reliable and cost-effective solution to your explosion safety requirements.
Discover our Explosion Vent Panels here:
Contact us today for more information regarding our explosion venting panels!