Certifications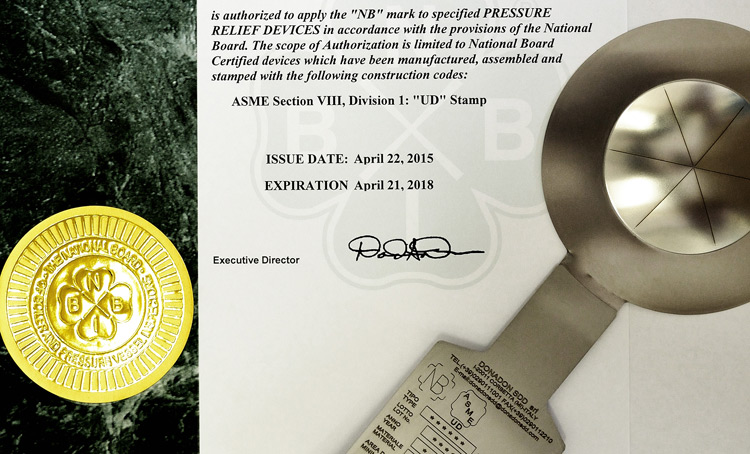 Quality certifications are a guarantee for the customer. Here are the ones obtained by DonadonSDD.
DonadonSDD is a supplier of top quality products, which must necessarily comply with all safety requirements involved in the industrial plants where they are to be installed. Organization and procedures are thus perfectly aligned with ISO 9001 norms, to guarantee top certification of manufactured products to the customers. The quality system has also exceeded the stricter requirements of the UNI EN 9100 for the design, development and manufacture of rupture discs for the aerospace sector.
DonadonSDD's rupture discs, exhaust panels and rupture sensors are furthermore certified according to PED 2014/68/UE o ATEX 2014/34/UE directives, and rupture discs are also built, tested and certified in accordance with ASME Directives, Section VIII, Division 1, and bear the matching UD stamp. The high quality of DonadonSDD's rupture discs has been also recognized by the Korea Occupational Safety and Health Agency ( KOSHA ).
Upon request, customers who wish to do so may also have specific certifications run on single lots by independent inspectors, for all possible needs.
DOWNLOAD CERTIFICATIONS