Certifications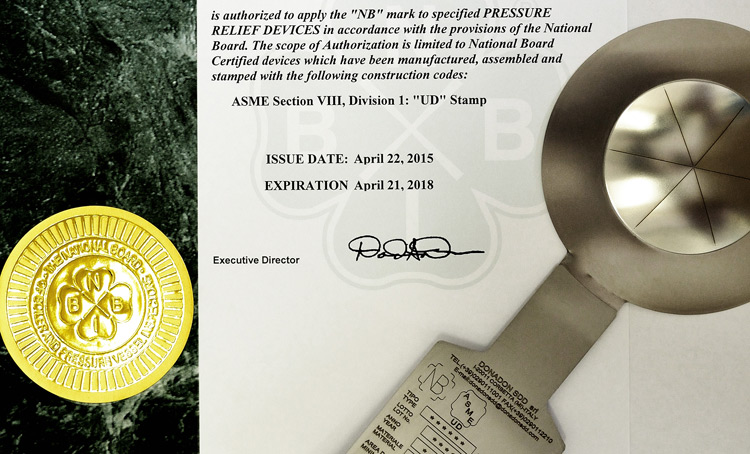 Quality certifications are a guarantee. DonadonSDD has obtained the following certifications.
DonadonSDD provides high-quality products that meet the safety requirements of the systems where they are installed. The organisation and procedures fully comply with the ISO 9001 standard to ensure the utmost quality for our products. Our quality system has also met the stringent requirements of the UNI EN 9100 standard concerning design, development, and manufacture of rupture discs for the aerospace industry.
DonadonSDD products – such as rupture discs, explosion venting panels, and rupture indicators – are certified in compliance with PED directive 2014/68/EU or ATEX directive 2014/34/EU. The rupture discs alone are manufactured, tested, and certified in compliance with ASME directive, Section VIII, Division 1 and carry the relative UD stamp.
DonadonSDD is subject to inspections carried out by 3-A Sanitary Standard, Inc. (3-A SSI) so that our rupture discs can meet the highest sanitary standards.
Upon request, our clients can ask independent inspectors to certify single batches.
DOWNLOAD CERTIFICATIONS