DonadonSDD IRA rupture indicators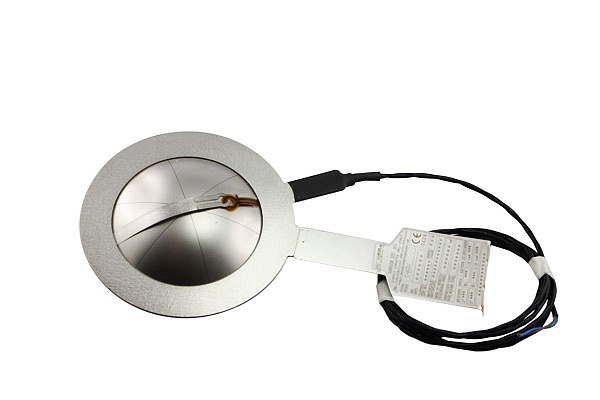 | | |
| --- | --- |
| Model | IRA |
| Operating temperature | From -20°C up to +300°C |
| Encapsulating membrane | Polyimide (Kapton®) |
| Printed Circuit | Copper |
| Max supply voltage | 24 V DC |
| Max supply current | 50 mA |
| Cable | Standard, 2 m |
| Rupture disk | DCD, DIF, LPD, SCD, SCR, Y90, KRD, GM, GA, GR |
DonadonSDD IRA rupture sensors are simple and efficient instruments for recording the bursting of a rupture disc.
The IRA detector can be installed directly over the rupture disc or inside the disc holder.
The IRA sensor is also available in special execution for clamps.
The alarm indicator cables are connected to the plant safety system with an intrinsically safe barrier that conforms to the electrical characteristics of the sensor (max voltage 24V DC and max current 50 mA) and the hazardous area classification.
The detector is composed of an electric sensor simply mounted on a target made up of:
When the disc bursts, the copper circuit of the IRA alarm system opens and as a result of this the flow of current is cut off, allowing the connected equipment to signal that the disc has opened.
The IRA sensor is classified as "basic electrical material" and is certified according to European Directive 94/9/EC (ATEX). Zone installation depends on barrier type:
Ex ia barrier --> zone 0; 20; 1; 21; 2; 22
Ex ib barrier --> zone 1; 21; 2; 22
Installation must be according to standard EN 60079-14.