DonadonSDD OFI 04 and OFI 07 rupture indicators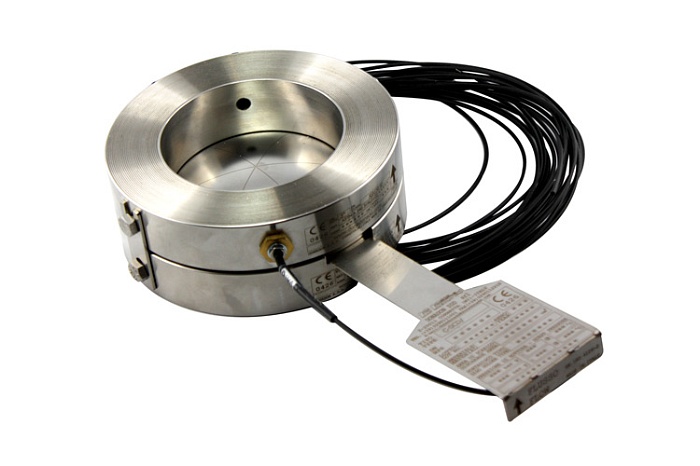 Technical optical fibre properties
| | | |
| --- | --- | --- |
| Model | OFI 04 | OFI 07 |
| Optical fibre | Plastic | Glass with steel protection |
| Operating temperature | From -55 to +70°C/+105°C | From -40°C to +250°C |
| Minimum bending radius | R25 | R23 |
Technical amplifier properties
Model
OFI 04
OFI 07
Amplifier supply power
12-24 VDC
Amplifier consumption
45 mA max
Operating temperature
From -10°C to +60°C
Feedback time
1 msec
Degree of protection
IP64
Amplifier material
ABS
Rupture disk
DCD, DIF, LPD, SCD, SCR, Y90, KRD
Optical rupture indicators Donadon OFI 04 and OFI 07 are very simple and reliable instruments for detecting bursting of discs.
The terminals of the optical fibres are installed in the disc holder in a suitable position and are connected to an amplifier.
Light transmission between the two optical fibres is interrupted by the bursting of the disc and a signal is sent to the plant's safety system.
If the amplifier is in an ATEX classified zone 1, 21, 2, 22, it must be installed inside an Ex d certified box.
There are no electrical or moving parts in contact with the equipment to be controlled and therefore OFI indicators are not an ignition source.
OFI 04 and OFI 07 indicators are not damaged by the opening of the disc and therefore do not need to be replaced. Cleaning protection slides is recommended.
OFI 04 and OFI 07 indicate the opening of the disc for any maintenance or replacement.
Zone installation depends on barrier type:
Ex ia barrier --> zone 0; 20; 1; 21; 2; 22
Ex ib barrier --> zone 1; 21; 2; 22